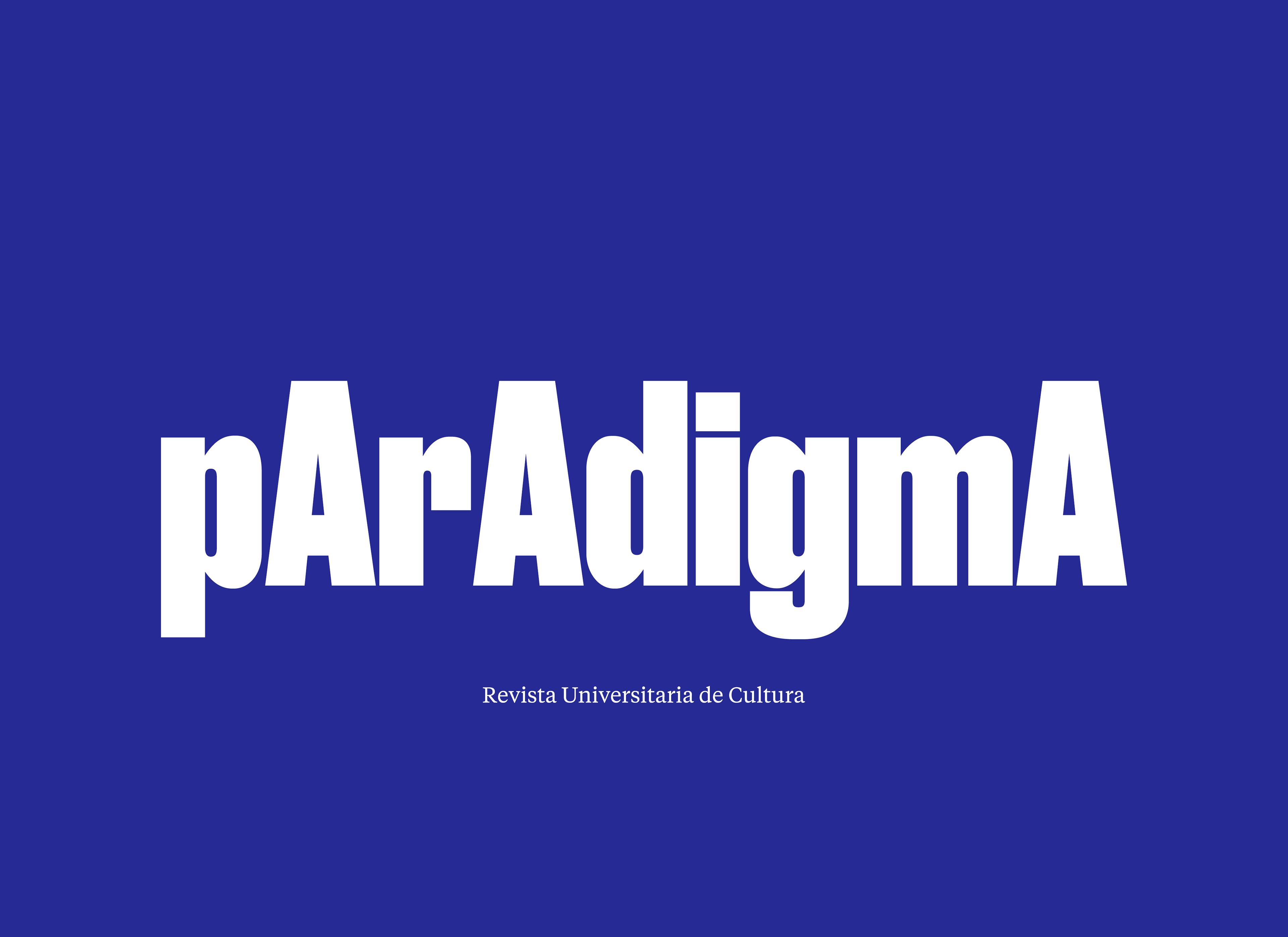 Revista Universitaria de Cultura
In 2016 I had the opportunity to work in Málaga with Brigada Estudio – a young but established agency in the heart of the city's creative district. pArAdigmA was one of the projects I had the opportunity to work on during my time there. The magazine is for the University of Málaga and explores the relationship between science and literature.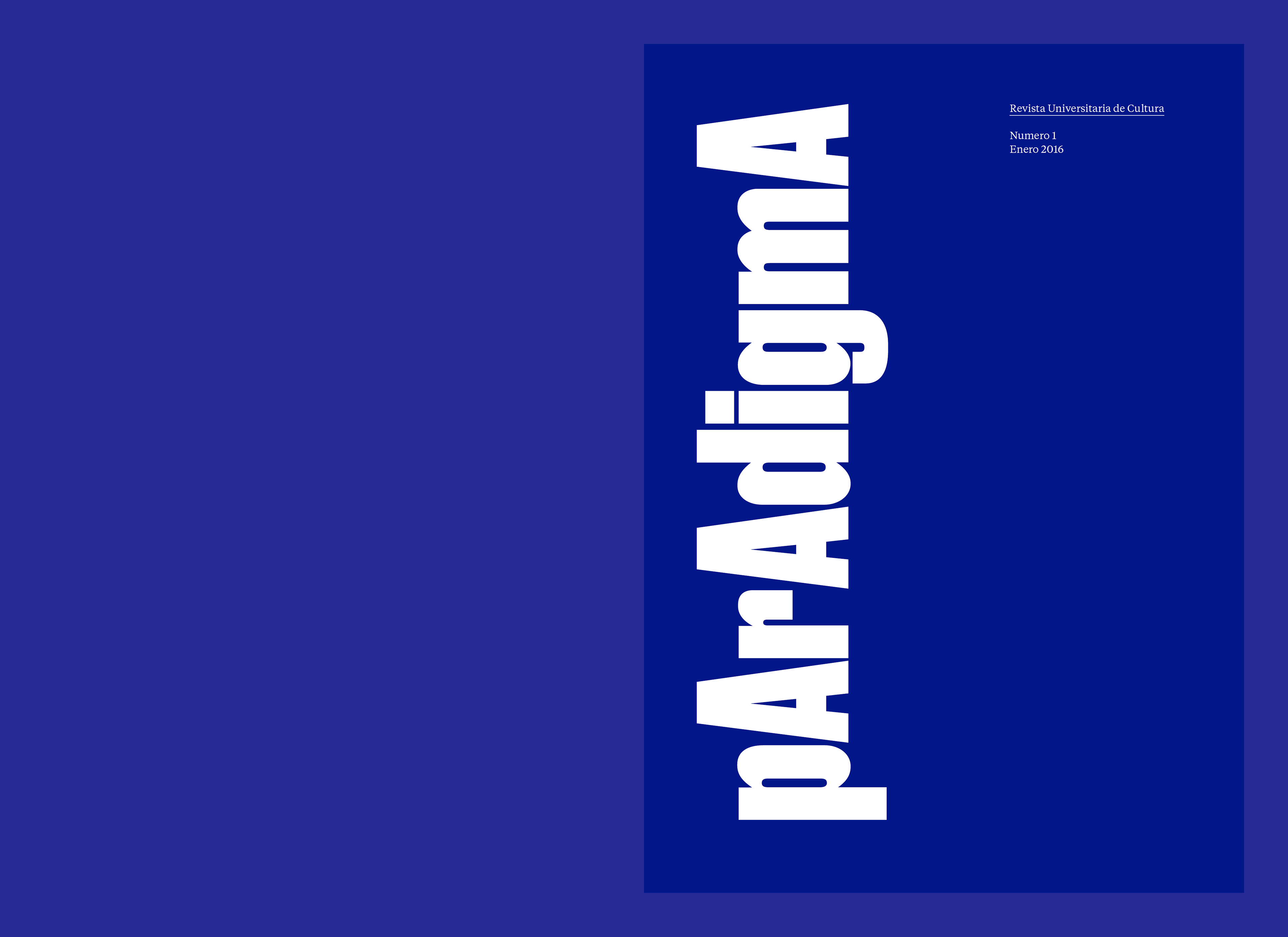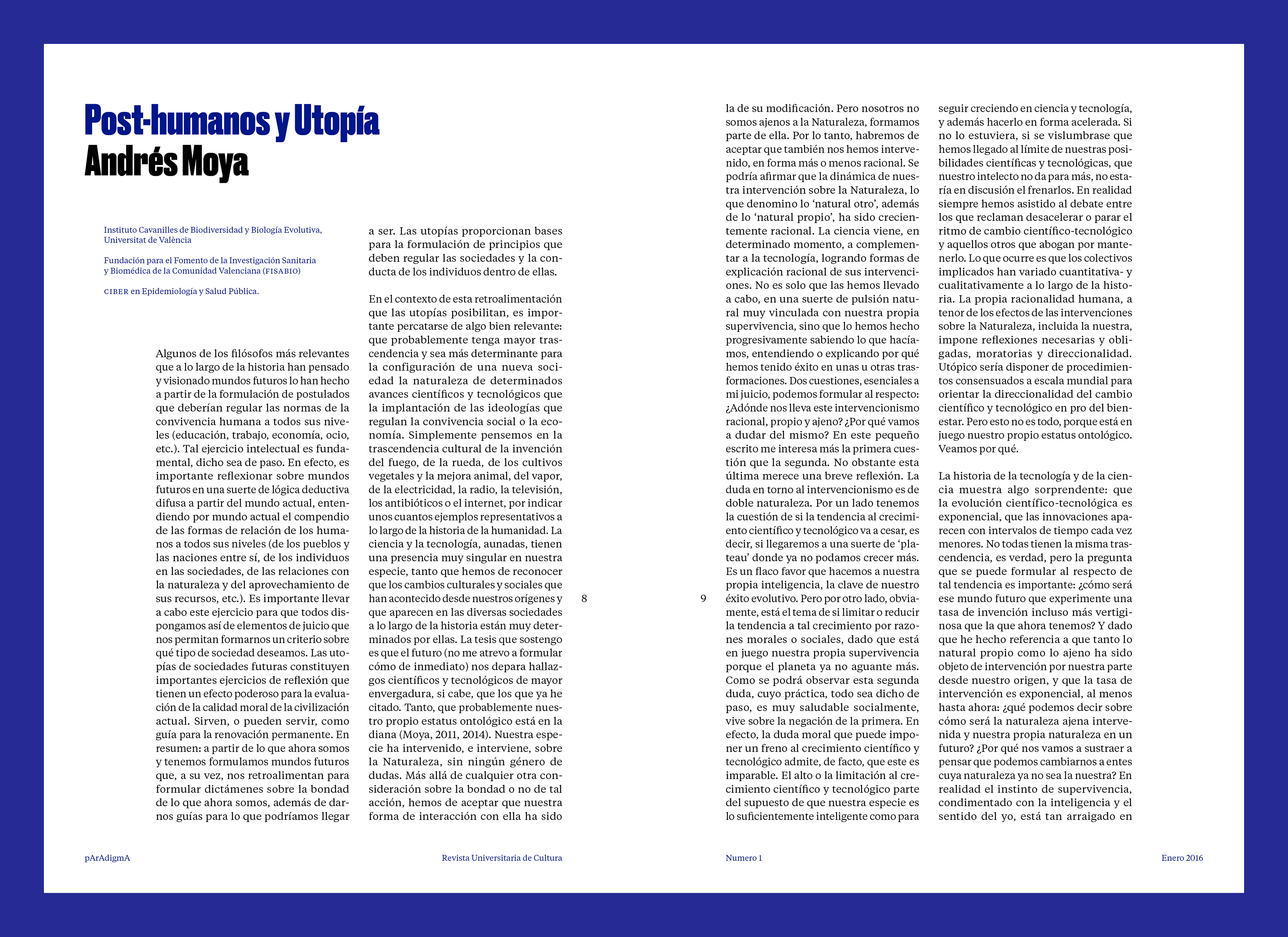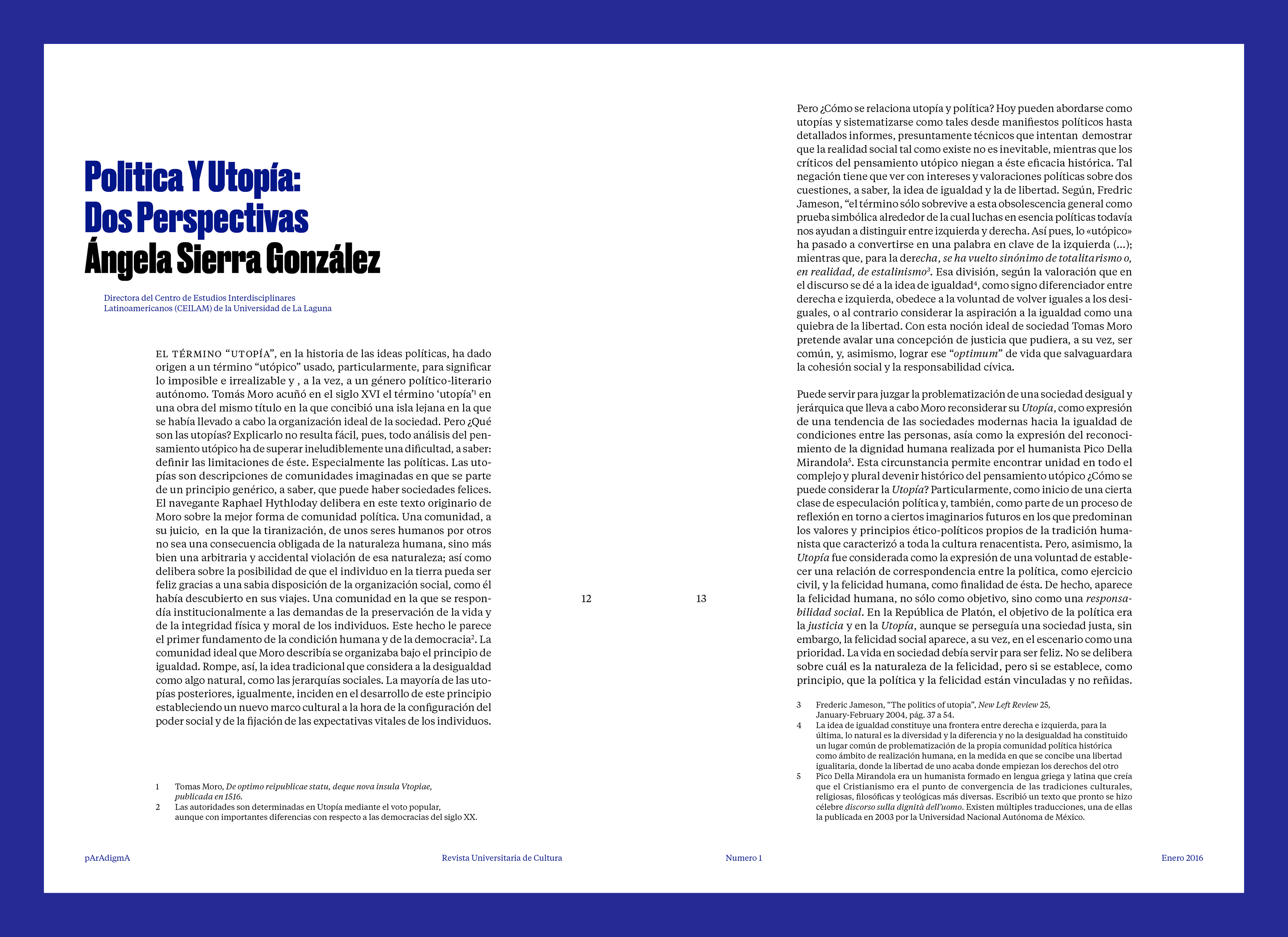 We created a versatile modular and baseline grid-system – capable of handling the eclectic mix of supplied content. This system – with its high number of modules per spread allowed for a relatively bespoke approach to individual stories.