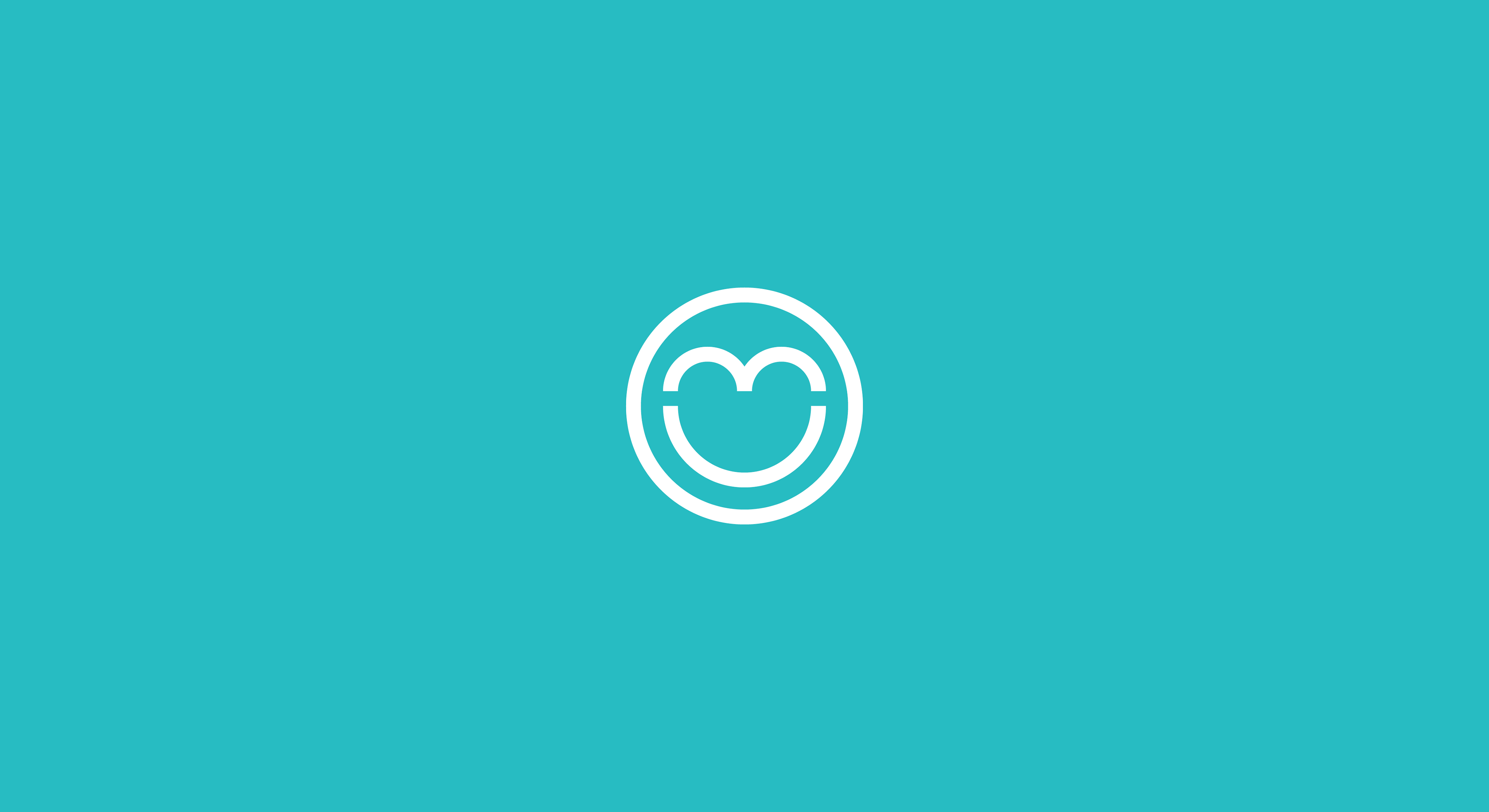 Putting a smile at the heart of after school care.
cam kids is an after school care service in Rothesay on the Isle of Bute. A small business with a big heart, cam kids were looking to consolidate their position as Bute's trusted after school care provider. 
We created a new brandmark – a smiling heart – based on a c / a / m monogram that was clearly identifiable while allowing us to create a visual language evocative of play and imagination.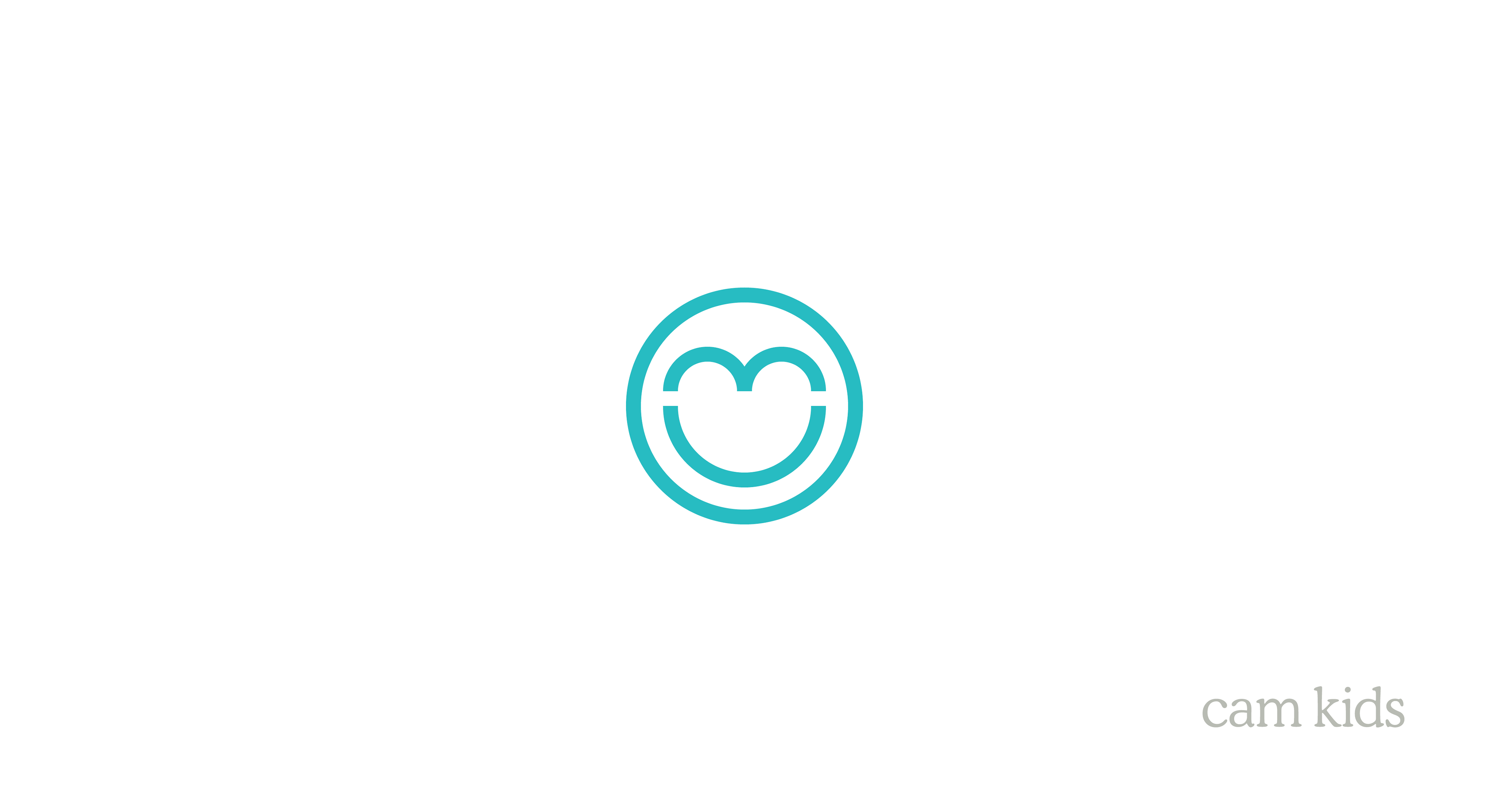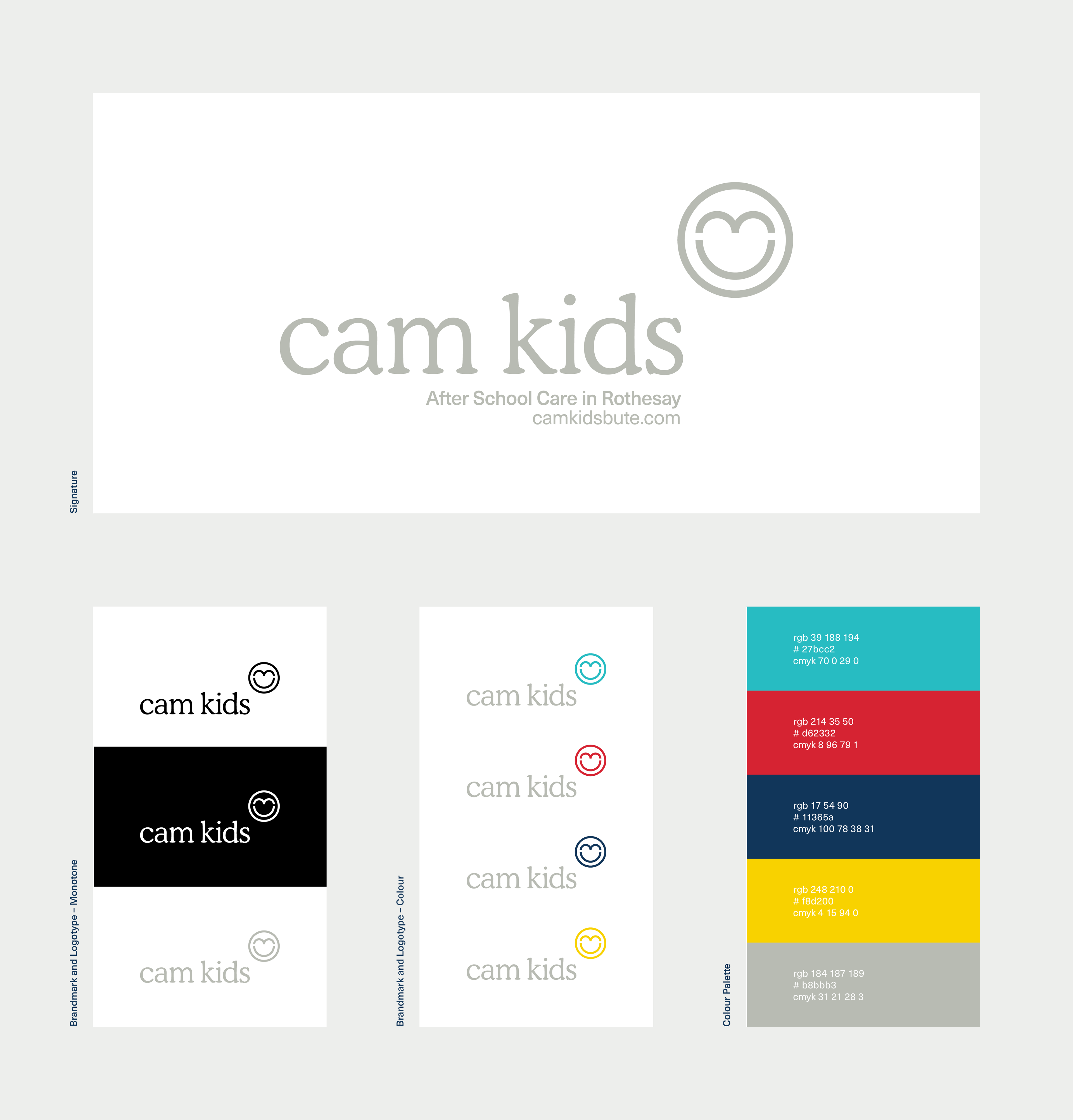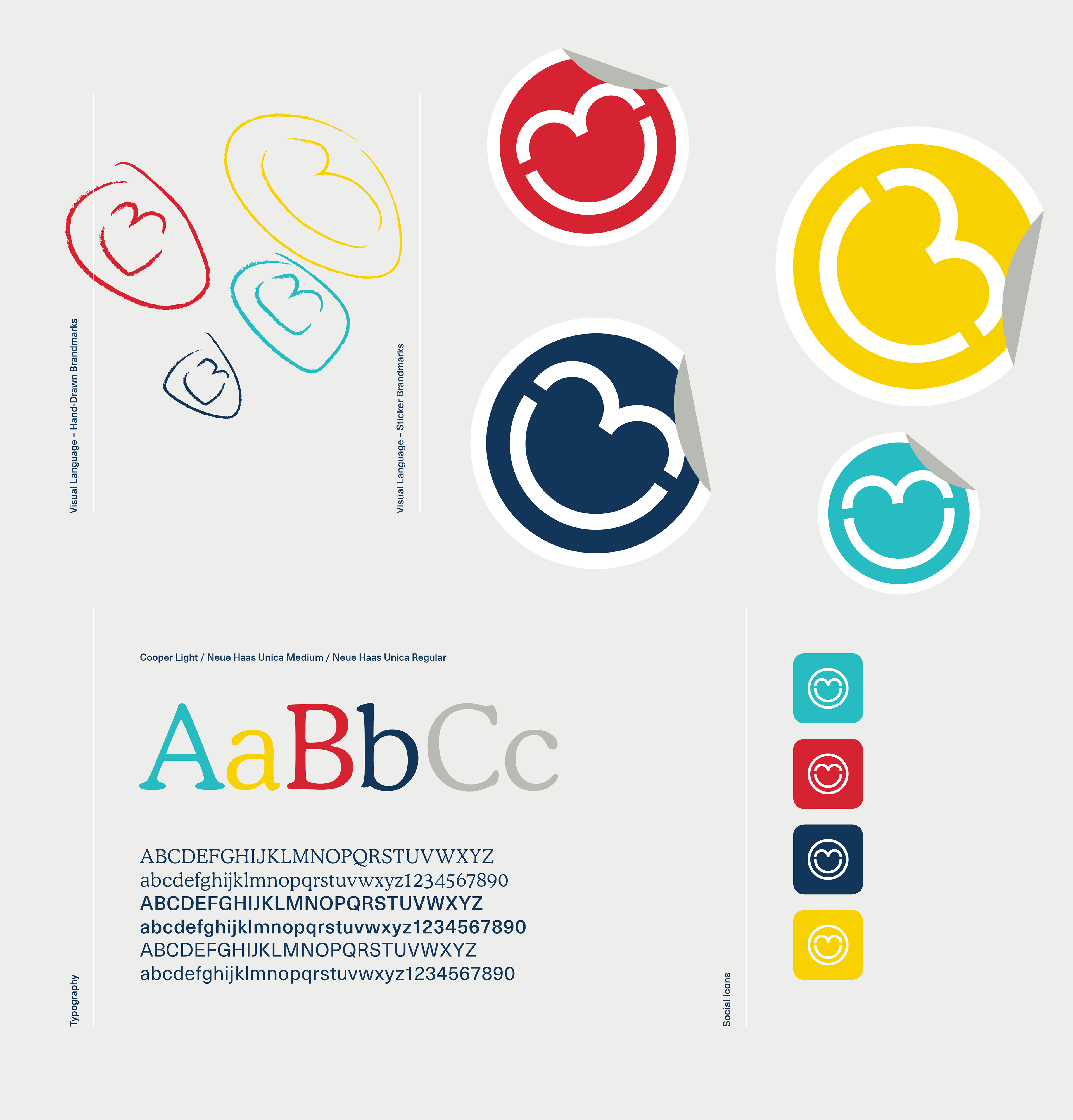 The strength of the brandmark comes from its simplicity. We loved the process of creating a shape that was fun – one that could be easily replicated by children. Our tweaked primary colour palette and use of Cooper Light with lower contrasting application means we can turn the identity towards a junior or adult audience with ease